By Victoria Greene – @vickyecommerce
At the beginning of December, it will have been 5 years since Amazon kingpin Jeff Bezos announced plans for Amazon Prime Air. Initially mocked in popular culture, everyone soon realized that it's precisely the sort of thing Amazon could and would do, and settled back to see where the chips would fall.
Today, the dream has yet to come to fruition — and other companies have followed suit in betting big on drone delivery hardware and systems — yet the smart money remains on Amazon being the big beneficiary of this automated revolution, especially since it has put so much time and money into getting it right.
However, by the time Amazon's Prime Air drone fleet goes live (whether in 2019 or much later), it will need to have overcome some major hurdles that currently face all drone delivery systems. What hurdles are those? Let's go through them.
Legally using airspace
The Federal Aviation Authority (FAA) is still in the early stages of figuring out how it's going to handle approval for drone fleets, and thus far its regulations have focussed on manned personal drones. To this point its limitations have been based on maintaining the privacy of citizens and protecting airspace required for other things (such as planes).
Add Prime Air to the mix and you get a tremendously complex situation. Who will be monitoring the drones, and how? How will Amazon avoid drones getting in the way of planes, particularly in busy urban areas? Presumably there will need to be an overarching cross-system network to keep everything neatly synched, but that will increase the complexity.
And in the event of something going wrong, who will ultimately hold responsibility? How will anyone know for sure? If a Prime Air drone crashes into a drone from a rival shipping company (and self-destructs, apparently), each company might claim the fault must have been with the other. It's certainly understandable that authorities would want to take a lot of time to figure out how everything is going to work before opening the floodgates.
Public distaste for automated transport
On the topic of responsibility, there remains a lot of antipathy towards automated transport systems and smart technology in general. For better or worse, people like to feel that cars, buses, bikes, planes, trains, and, yes, drones are manually controlled. When something goes wrong, there's someone to blame — someone to hate (and to sue if needed).
When you take the manual control away — or move it back several levels to a position of limited oversight — you attract pushback. Not only do people not want to entrust shadowy automated systems with important tasks (and even their fates), but they also don't like the consequences in the world of employment.
Just think about what will happen if Prime Air becomes a roaring success and the drone delivery system becomes an ecommerce staple. Heavy things will still need to be shipped by road, naturally, but that will be cold comfort to the many delivery drivers likely to be pushed elsewhere to work for smaller and cheaper companies that can't afford or justify drones.
The world of technology may have greatly expanded the business opportunities for entrepreneurial types (with a laptop and an internet connection you can take courses, start a store and sell your small business for a tidy profit), but not everyone wants to learn tech. They want to preserve their careers, and drones will prevent them from doing so. The antipathy will eventually fade, but there will be many bitter pills to swallow first.
Keeping communications secure
Amazon Prime Air will invariably have manual oversight (if only to keep investors happy and placate the public), but secure communication will be essential regardless. The more drones are in the air at any time, the more carefully they will need to be arranged to avoid clashes. But the networking demands go past that.
When you establish a high-profile network of any kind, you inevitably attract attempts to hack it: to shut it down, draw data from it, or alter its protocols somehow. Each drone will need to be able to send and receive data to and from the main Amazon system, so people will no doubt attempt to seize drones and analyze them to find a way to break into it.
Could people find ways to locate drones holding expensive items and reroute them? It's plausible. Very unlikely, I'd say, since I don't think Amazon would go live without being very confident in its ability to keep its software secure, but this is certainly an obstacle that will need to be completely overcome before getting anywhere.
Establishing enough fulfilment centers
Drone fleets (using today's technology, at least) will offer incredible flexibility and convenience at the cost of range. When Prime Air was announced, it was noted that a drone delivery must be within a 10-mile radius of an Amazon fulfilment center, which means that Amazon will need a lot more fulfilment centers if it hopes to ever make Prime Air a default delivery option.
And even if it manages to get that many fulfilment centers set up, how will stock levels be handled? The level of complexity will go through the roof. Might we see complex chains of drone deliveries, with one transporting an item to another fulfilment center to be picked up and carried along by another drone? Or will Amazon simply rely on demand prediction models and keep Prime Air as an occasional delivery method?
I don't anticipate it replacing next-day (or even same-day) standard delivery, but I can certainly see it becoming a very common option. It won't happen until Amazon gets the infrastructure in place, though, so let's see how things proceed.
Amazon Prime Air has a lot of promise, but there are many challenges for it to pass before any of that promise can be fulfilled. Thankfully, once it does pass those challenges, there will be a convenient fulfilment system available to make it happen.
Victoria Greene: Brand Marketing Consultant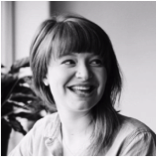 Victoria Greene is an ecommerce marketing expert and freelance writer who can't wait to jump on the drone delivery bandwagon. You can read more of her work at her blog Victoria Ecommerce.
Stay tuned on the Personal Drones Blog for the latest quadcopter and multirotor news!
SOURCE: Personal Drones – Read entire story here.